Description
Adorable Garden Ducks standing at just around 1 feet tall are creatively crafted from recycled shovels and painted with floral details and accents.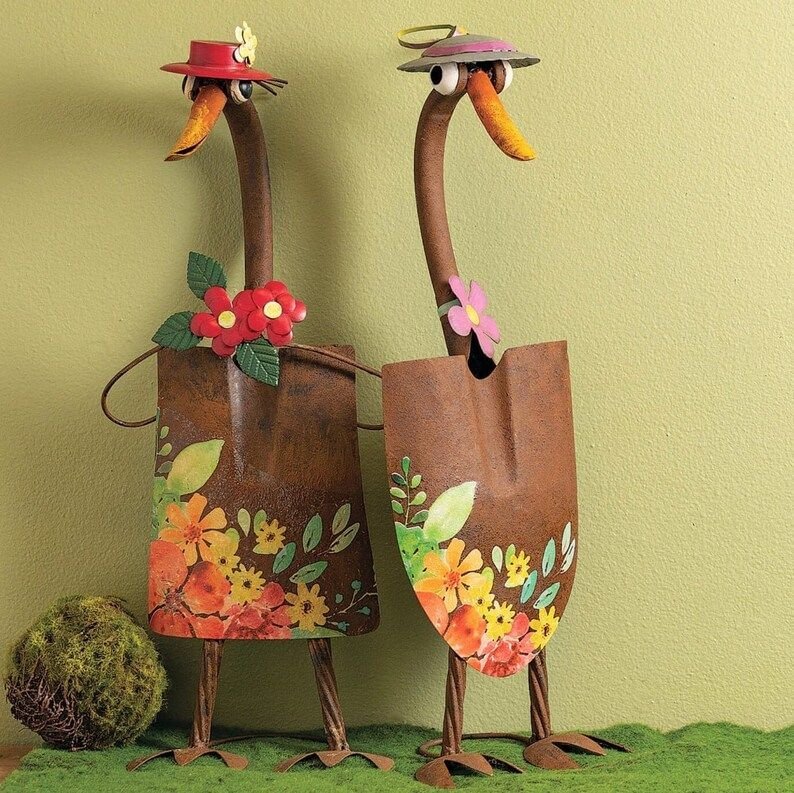 A fun addition to yards, flower beds, porches and patios for a touch of whimsy.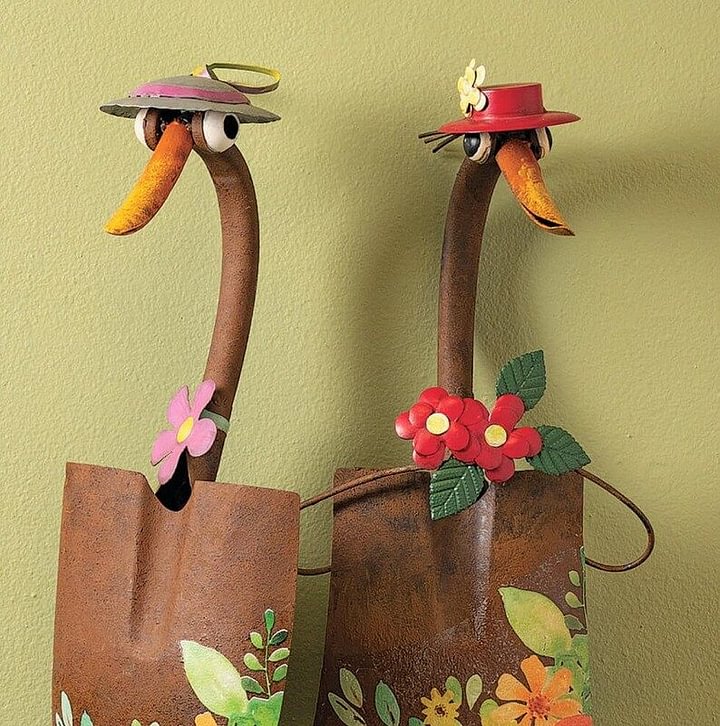 🎁A great find for any yard and garden enthusiast.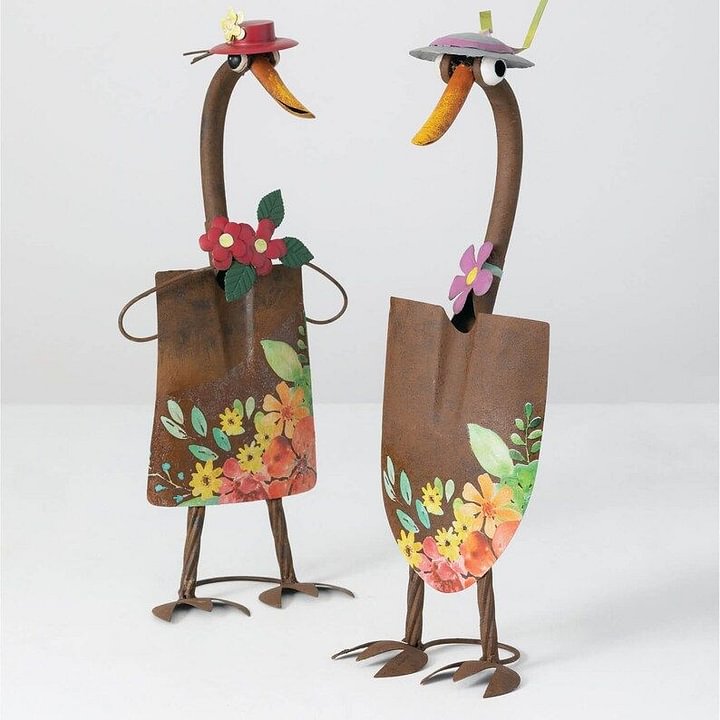 Constructed of iron.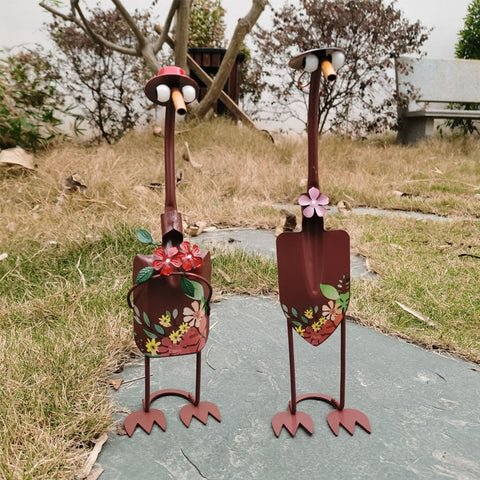 Dimensions: